Help Keep People with Diabetes Safe
Telehealth expansion has kept millions of people safe during the pandemic.
During COVID-19, too many people with diabetes could not get the care they needed because they lacked access to their doctors. In response, Congress temporarily reduced barriers to healthcare by expanding telehealth – a safer, cheaper, and less time-consuming method of getting care.
This increase in healthcare access, however, won't last forever – the legislation that expanded telehealth during COVID-19 is set to expire in April 2021. 
Join diaTribe Change in advocating for patient safety and health equity by making these benefits permanent. Telehealth expansion allows all people with diabetes, including those in rural and underserved communities, to safely access healthcare and treatment from their homes.
We must act now.  Join us in urging our congressional and health agency leaders to ensure permanent telehealth expansion.
Join diaTribe Change in demanding permanent telehealth expansion to ensure the health and safety of people with diabetes.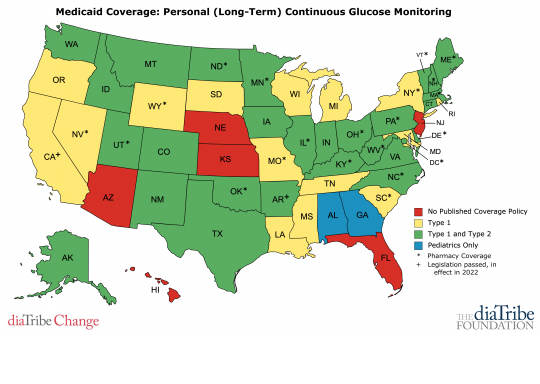 COVID-19 and Telehealth
The COVID-19 pandemic has magnified severe health disparities in the U.S., creating a crucial moment in our nation's history in which matters of healthcare access and health equity are paramount. People with diabetes, in particular, have faced tremendous challenges in the wake of COVID-19 that highlight the deadly shortcomings of our healthcare system. 
The temporary telehealth legislation created by Congress, the Centers for Medicare & Medicaid Services (CMS), and the US Department of Human and Health Services (HHS) removes countless geographic, temporal, and economic barriers to healthcare. Not only does virtual care keep people safe by limiting exposure to COVID-19 and other viruses, but it also allows people to receive medical advice and treatment regardless of their location and enables more frequent and tailored appointments for both patients and providers. Read on to learn more about how telehealth expansion benefits all people with diabetes and what we are demanding of our congressional and health agency leaders. 
Making telehealth expansion permanent will allow for safer, easier, and more effective healthcare access to millions of people with diabetes. Thank you in advance for helping to ensure that all people with diabetes continue to have the care they need to live their healthiest lives possible. diaTribe Change is honored to help magnify your voice and keep you up-to-date as we continue to change the course of diabetes.
Who We Are
diaTribe Change is an advocacy platform created to amplify the voices of people with diabetes and allow people to engage with and propel healthcare reform. We are committed to fighting for legislative and policy change that increases healthcare access and improves the prevention, diagnosis, and treatment of the diabetes epidemic. 
By taking action with diaTribe Change, you can make a tangible influence on our country's policymakers and legislation. With every petition, letter, phone call, and more, your voice will strengthen our mission to create a better future for people with diabetes.
Learn More About the Fight for Telehealth
Congress, CMS, and HHS worked together to expand access to telehealth during the public health emergency to ensure that Americans can access healthcare safely. Through the use of an 1135 waiver, a piece of legislation that gives Congress the ability to expedite temporary policies during a national emergency, CMS and HHS were given jurisdiction over telehealth reform during the pandemic. We are advocating for permanent telehealth reform because diabetes healthcare could be improved long after the COVID-19 pandemic is over with the help of telemedicine.
With permanent telehealth expansion, people with diabetes will have more regular and easily accessible healthcare. People can consult with trusted healthcare professionals from the comfort of their homes, removing obstacles such as transportation costs and time. Individuals who do not live near a healthcare facility with specialized diabetes care will have increased access to endocrinologists, dieticians, and physicians to support their diabetes management. Telehealthcare also relies more heavily on real-time data using diabetes technology. There will likely be increased use of CGM and other remote monitoring devices with wider adoption of telehealth services.  
We drafted a letter to Congress, CMS, and HHS because they all have a role in telehealth legislation. The demands in the letter are organized based on whether Congress and/or CMS and HHS have jurisdiction over the policy. In the letter, we encourage the following permanent telehealth reforms. 
Congress, CMS, and HHS:
Ensure that everyone, in both urban and rural areas, can access telehealth services from the comfort of their homes to make healthcare more accessible for all.

Increase access to audio-only telehealth services for people who do not have access to video conference technology or the internet.
Congress:
Increase telehealth funding for health clinics in low-income communities so that populations in the greatest need for healthcare can use telehealth services.

Give CMS and HHS permanent jurisdiction over telehealth policy to streamline permanent telehealth reform in the future.
CMS and HHS:
Expand access to the virtual Medicare diabetes prevention program (MDPP) to support Medicare beneficiaries with prediabetes in preventing diabetes-related complications

Remove in-person barriers to CGM and insulin pump use so that people can more easily access diabetes technologies through telehealth services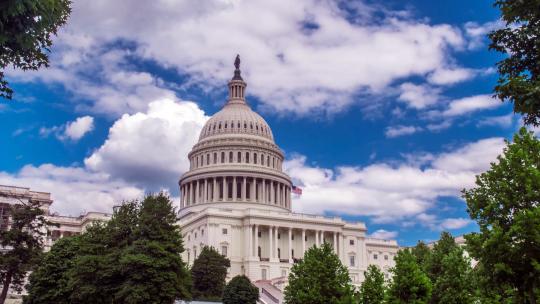 Join diaTribe Change in demanding permanent telehealth expansion to ensure the health and safety of people with diabetes.
By taking this one action, we will do more: we will send this letter, along with its collection of signatures, to the leaders of the U.S. Senate and House of Representatives, to the Centers for Medicare & Medicaid Services (CMS), and to the US Department of Human and Health Services (HHS). 
In addition, by adding your email address, you will receive periodic updates on this letter and other diabetes-related advocacy issues from diaTribe Change.